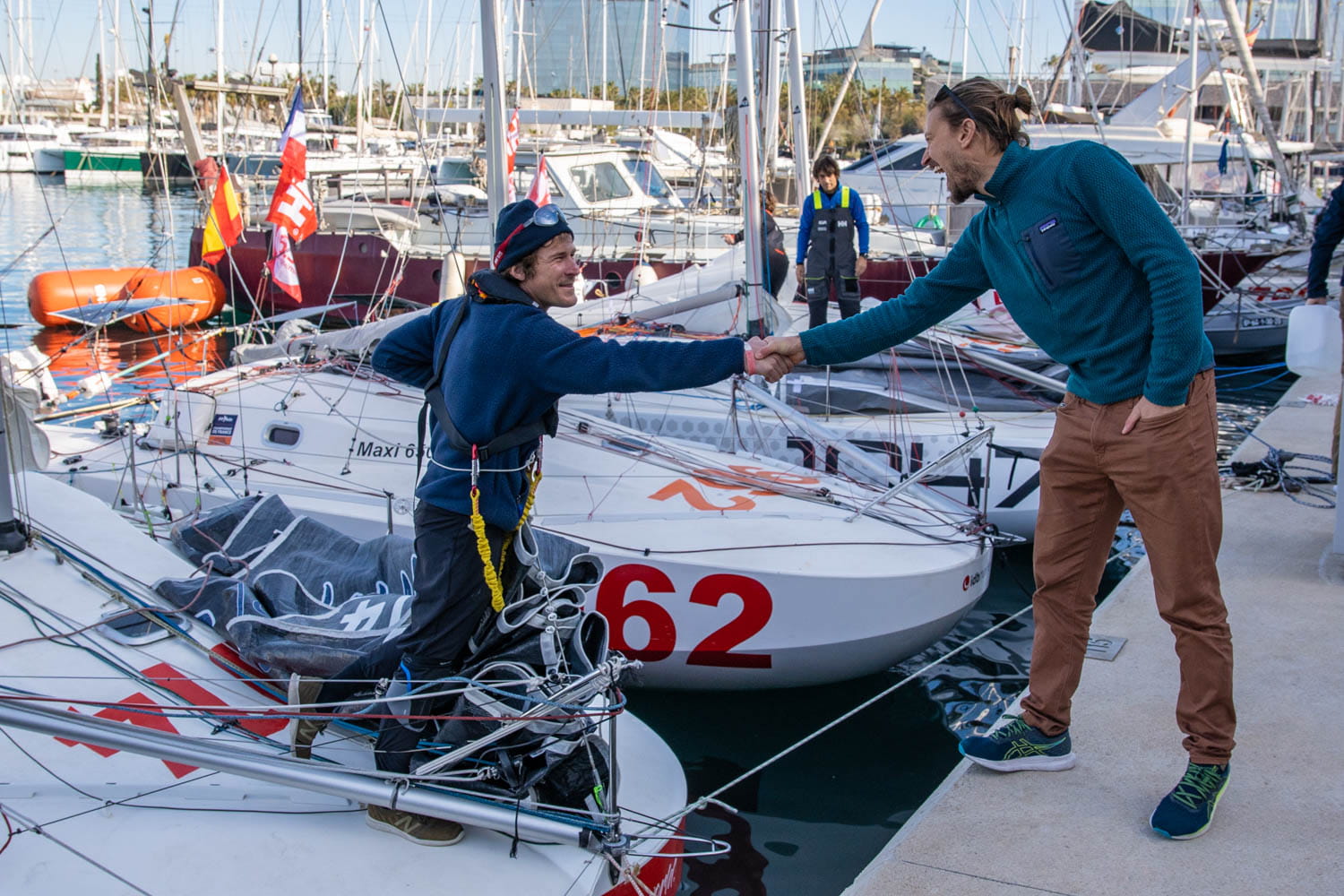 The purpose of Base Mini Barcelona is to train and offer support to ocean sailors so that they can compete in solo or double-handed high altitude regattas.
The Base Mini Barcelona responds to the different needs of sailors, both in terms of sports and project management.
The Base provides logistics and training services through courses, conferences and training in the water, as well as preparing and training ocean sailors wishing to take part in MiniTransat.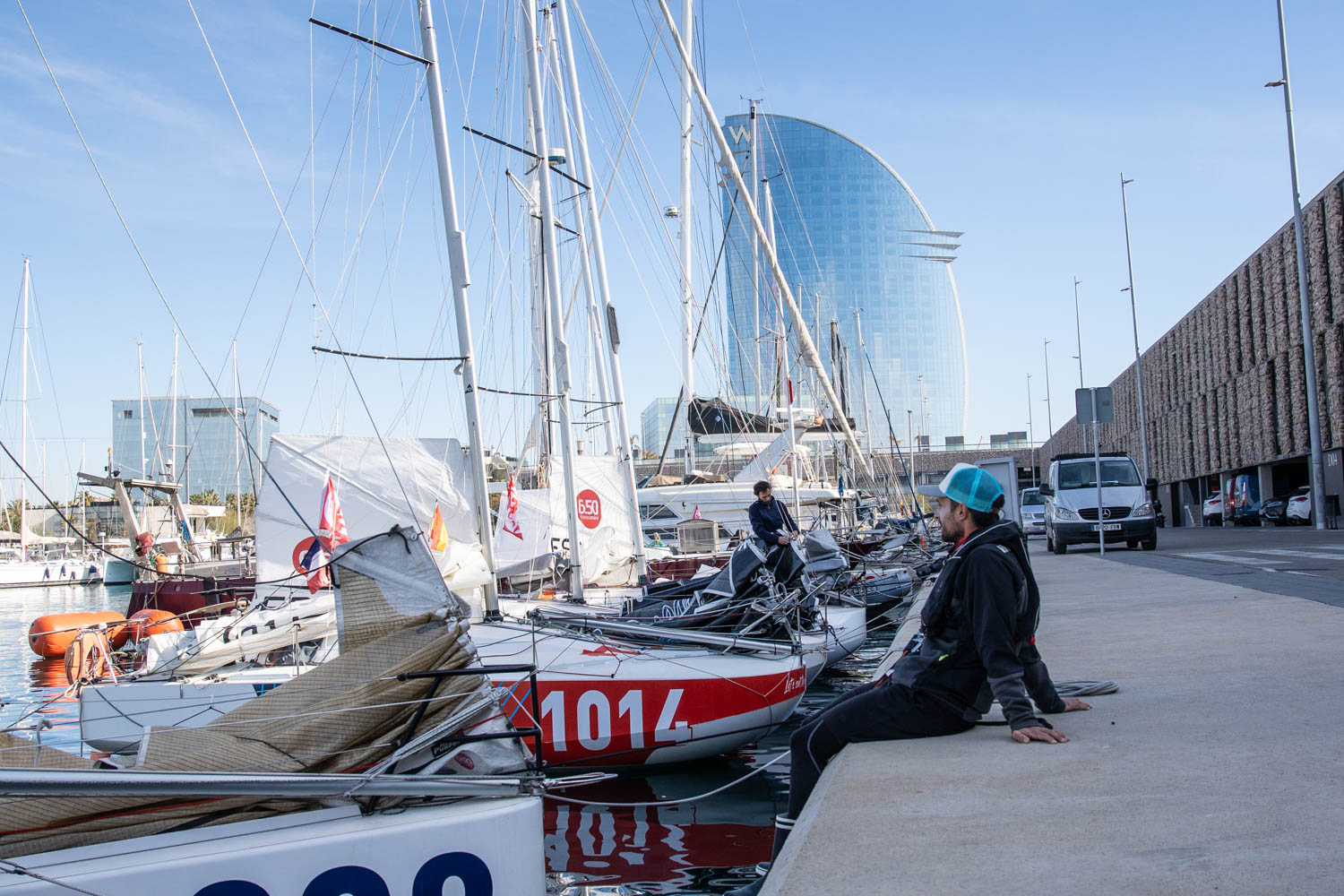 Since 2016 we have established an agreement with the Base Mini Barcelona to integrate its activity into the structure of the Foundation. A common project that will help consolidate Barcelona and Catalonia as the international benchmark for competitive sailing and especially the Mini Class.
The Mini Base is currently located in the Barcelona International Sailing Center (BISC), in Port Fòrum.
Skippers from Base Mini Barcelona at the start of the Mini Transat 2021
In the last edition of the Mini Transat, Base Mini provided more than 12% of participants! After France (the host country), Barcelona is the "country" with the largest number of participants in the recent edition.